Zuks Un Ltd Uk Email Address - or use the contact Mobile Telephone Texting number at foot of this page.
clubzulu@fsmail.net is our official email address, or better still, go on Facebook and "Like" Club ZULU Facebook Group page for a truly International ZUK flavour!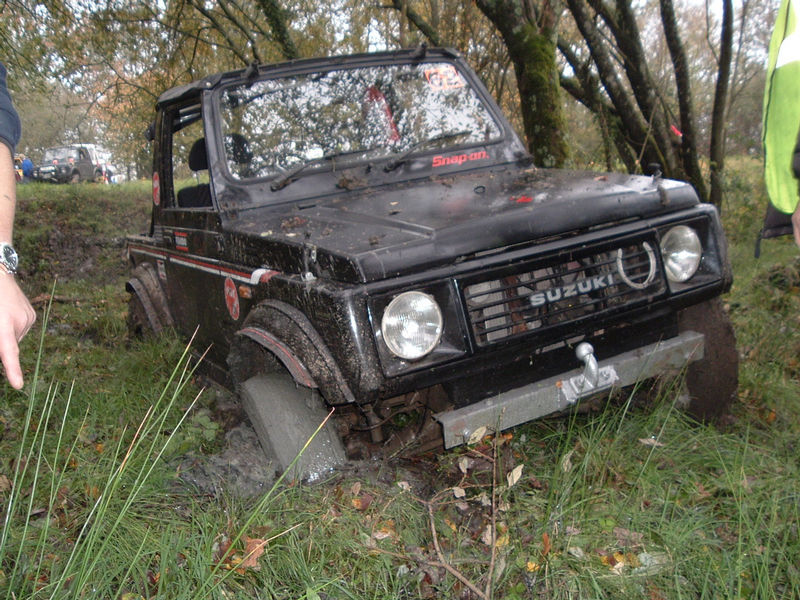 Suzuki + Trialing = Club ZULU! Many Club Members enjoy testing their Suzukis to the limit at various Off Road events in the UK West Country and beyond.
Pete Ridgley of Club ZULU showing the importance of good ground contact...


Website Address: www.Zuks-Un-ltd-Uk.freeservers.com
Daytime 9-5 you can text in the UK to 07879 673038 (not a premium rate number, just a boring old mobile)
Did you know: Over 400,000 SJ413 models were sold in America alone?
Meanwhile, we see brand new SJ413's with 1.3 Injected Petrol and 1.9 Turbo Diesel engines available in EEC countries at very reasonable pricing, why not in England and North America too?